Download or Print
You can save a page or article to your computer. In the viewer, at top left, click Download Item.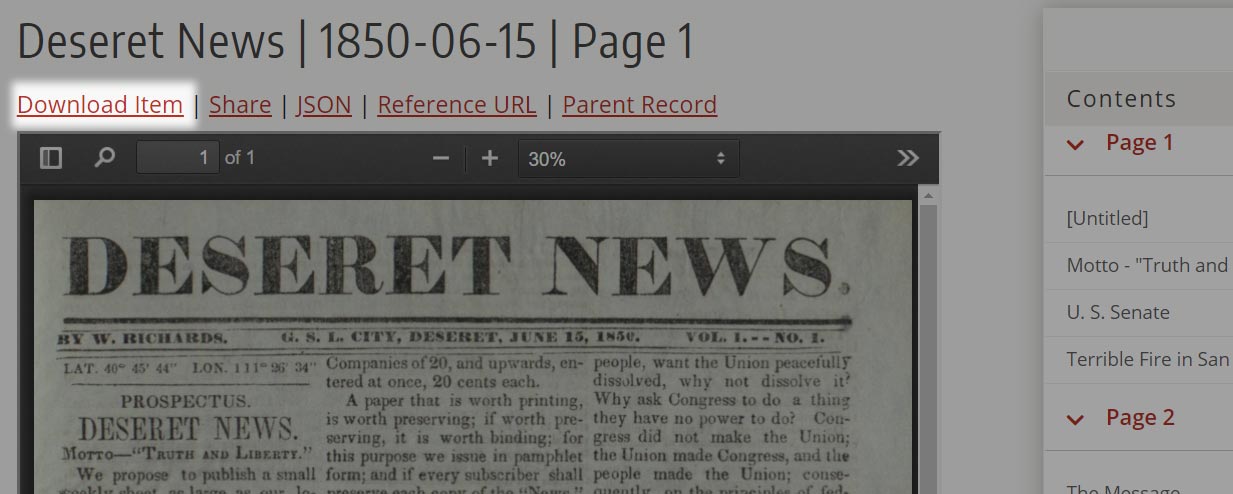 A PDF of the image will be downloaded to your computer, to the location you use as the default for downloads.
You can also print an article or page. In the viewer, at top right, click the printer icon.

Your browser's Print dialog box will open. Follow the instructions.